Travel
Ahlan wa sahlan! Welcome to Egypt!
Our flying areas at the Red Sea
Egypt is the birthplace of one of the oldest civilizations in the world. To this day modern Egypt maintains the memories of the glory of the pharaohs and magnificent monuments throughout the country. These unique and beautifully preserved ancient monuments are among the main attractions in the country. Modern Cairo, the largest city in Africa with over 20 million inhabitants, is an exuberant collision between Africa, the Arab world and colonial past. The focus in Egypt is undoubtedly on the Nile; the land could not exist without the longest river in the world. On both sides of the Nile the Sahara spreads out, to the east up to the Red Sea with its unique diving resorts.
In Egypt, one can combine a tour of numerous architectural and natural highlights - a fascinating destination for travel, culture and leisure in North East Africa.
Most tourists in Egypt are thinking of imposing buildings of ancient times. The Pyramids and the Sphinx for example, are impressive and oversized buildings, ranking among the world wonders of humanity. But Egypt, the Arab-oriental land of the Nile, has developed more in recent years to become a tourist hot spot.
Our vision and the latest development is to establish paragliding sports in Egypt. All flights in Egypt need official approval and the support of an organiser.
Since 2012 we offer exclusively for the first time in Egypt organized paragliding flights and adventure tours. Our tour begins with pickup at the airport, followed by the exploration of our flight areas as well as consultation on additional excursions which can be booked individually on site.
Our service is aimed primarily at adventurous flight-experienced groups (min. 4, max. 18 participants), which would like to explore our flight areas with their own flight instructor. In addition, we offer experienced pilots individual travel.
The starting point of our tour is the holiday paradise El Gouna (
http://www.elgouna.com
), only 30 km away from Hurghada International Airport (HRG) - an independent small luxury city, combining oriental charm with a modern lifestyle. Numerous recreational and sports facilities in particular are found here in a fascinating architecture, right on the turquoise Red Sea and the massive mountain ranges of the endless Egyptian desert in the background.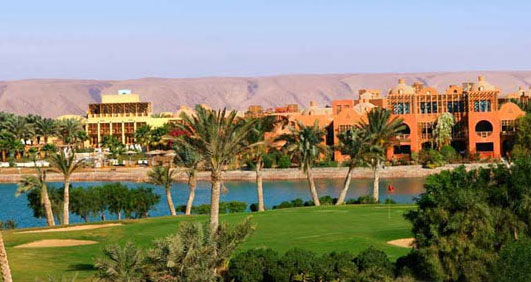 One of the world's largest kite centers (
http://www.kitepower-elgouna.com
), various diving schools and golf courses are just a few activities located in El Gouna. El Gouna offers in the evening and night hours, a varied program of a high level. Numerous restaurants with national and international cuisine and chic clubs and cafes around one of the posh marinas will welcome you. El Gouna is more than a holiday resort, El Gouna is a modern oriental lifestyle, characterized by a mix of relaxation and fun, just what everyone needs to make his day.
The lack of perfection and punctuality irritates many tourists in Egypt. But anyone who forgets his schedule on our tours in Egypt and breathes in the foreign culture will be fascinated and enjoy his holidays full of new and unique impressions. Spontaneous and flexible, with this motto we offer flying adventure tours with a small difference. Since there are no reliable long-term wind reports or established flying sites in Egypt documented at the moment, we visit different spots on our tours and also decide together spontaneously, if required by local conditions, to change the destination.
Our premiere tour Horus includes a varied activity program. Six days, with five days for flying are provided (total of 7 days with arrival and departure). On the 6th day, usually a day without good flying conditions, we offer you the opportunity to try one of our many alternative programs to learn more about the country and its people. Whether a snorkel safari in the underwater paradise of the Red Sea, a day trip to Luxor to the fabulous buildings of the ancient pharaohs and their royal tombs or a shopping trip to one of the colorful bazaars, together with you we decide locally what is to be done.
Horus Tour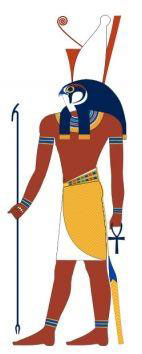 Horus: god of the sky in early Egyptian mythology
Program History:
First Day
Arrival in Egypt / Hurghada Airport (HRG)
Welcome and pick up from the airport - transfer to El Gouna (approx. 20 minutes)
Typical Egyptian dinner together with a presentation of the program for the next days
Second - 5th Day
Pick up from hotel 8:00 to 9:00 clock with our Toyota 4x4 and our experienced desert drivers
Transfer to the training and flight areas
Food & soft drinks included in the form of a picnic
Return to hotel around 18:00 clock
6th Day
Alternative program (in case of bad flying - weather) for example a snorkel-trip in the underwater paradise of the Red Sea, a day trip to Luxor to the fabulous buildings of the ancient pharaohs and the kings' tombs or a shopping trip to one of the colorful bazaars and modern shopping malls
7th Day
Pick up from hotel in El Gouna - Transfer to Hurghada Airport
Farewell & return flight
Included Services:
Pick up & return transportation from Hurghada International Airport to El Gouna
7 nights in double room (single room available at extra charge)
in good 4 * hotel, on request, accommodation in 5 * 6 * hotels at extra charge
7 x breakfast buffet under the sun of Egypt
All transfers in the areas with the most modern 4x4Landcruiser Toyota and professional drivers
Daily picnic lunch and unlimited soft drinks throughout the day
Professional and experienced tour guide
Not included:
Round-trip flight from Europe to Hurghada (starting at 200 €)
Visa fees (20 €) / German citizens obtain a visa upon arrival at the airport
Dinner / here you will find numerous and also very affordable deals in El Gouna
Prices:
Since prices are based on group size and season, we ask you briefly to contact us personally for an individual offer.