Welcome to Paragliding-Egypt.com,
the first informative site about paragliding, skydiving and kitesurfing in Egypt!
I Ayman Hassan and Amir Tawfik are based in Hurghada in the Red Sea region of Egypt. We can also be contacted in Cologne - Germany.
Our idea is to provide you with information, local and international to enable you to fulfill your dreams in participating in these exciting sports. Apart from supplying helpful information about air and kite sports, we have extensive information on local news, accommodation, guided tours. Not just that but we have leads to equipment hire & sales and lots more!
So if you are curious about these exciting sports, just check out our website for details.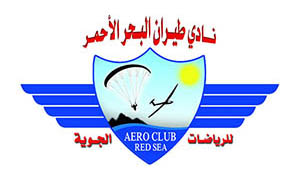 We are delighted to announce the foundation of Red Sea Air Sports Club in July 2018 by Ayman Hassan. The ministry of aviation is the administrative and technical supervisor of Red Sea Air Sports Club.
We just launched our website so you will be able to find more and more content, as which is actually under construction, in future. We appreciate your support and ideas, please leave us feedback and links!
If you need any help or further information, please feel free to contact us by:
info@paragliding-egypt.com
and be assured of a reply as soon as possible!